The OFP team are a well networked group of experts, all of whom have a significant contribution to make to this field.
Founder of OFP website | Professor Tara Renton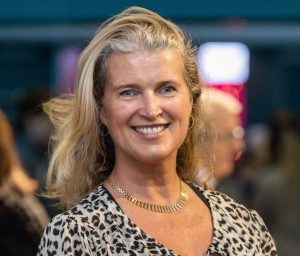 Tara Renton completed her dentistry at Guys (1984), Oral and Maxillofacial surgical training in Melbourne (1991), undertook a PhD in Trigeminal Nerve injury at KCL (1999-2003).
Education programmes
UG teaching of dental students modern Oral Surgical. Pain and modern LA techniques.
Academic oral surgery training programme.
Supervised 8 PhDs
Research collaboration with
Imperial College, UCL, Oxford University, Institute of Psychiatry and Psychology & Neurology
Published over 200 peer reviewed articles
Grants MRC and NIHR
Editorial
Associate editor for Journal Orofacial pain and headache, she is on the Dental Update and British Society for Dental Hygienists and Therapist Editorial Boards
Co-editor the BDA clinical manuals for Oral Surgery Books I and II and Editor of Nature pub OFP book (2021)
Service
Leads Kings Health Partners Orofacial Pain Service Orofacial pain multidisciplinary service
Leads 2 patient facing websites Trigeminalnerve.org.uk and Orofacialpain.co.uk
Policy and Awards
Chair National patient safety for dentistry -prevention wrong site surgery in dentistry
Chair M3M patient care guidance for FDS RCS
Honorary AAOMS fellowship 2017
Noel Martin visiting Chair Sydney University 2018-
Steve Graff Radford Award American Headache Society 2020
Tara was an elected member RCS England FDS Board 2010-2019
Chair of Oral Surgery SAC
Invited member National Advisory Board for human factors in dentistry
Past President of the British Association Oral Surgery
Tara was recently interviewed for The Sun newspaper in the UK on the topic of Burning Mouth Syndrome.
Lead collaborator | Dr Justin Durham
Justin Durham is currently a Senior Lecturer in Oral Surgery and Orofacial Pain at Newcastle University and a Honorary Consultant Oral Surgeon at Newcastle-Upon-Tyne's Hospitals NHS Foundation Trust. He currently also holds a NIHR Clinician Scientist award which was awarded to help examine the care pathways in chronic orofacial pain (http://research.ncl.ac.uk/deepstudy).
He was initially appointed at Newcastle University as a Clinical Fellow/Hon SpR and since his original appointment in 2003 he has completed specialist training in oral surgery, been awarded his PhD, and passed the American Board of Orofacial Pain.
He has previously received the outstanding post-doctoral award from the Behavioural, Epidemiology, and Health Services Research group of the International Association of Dental Research, for his research into Temporomandibular Disorders (TMD).
Neurology | Dr Jan Hoffmann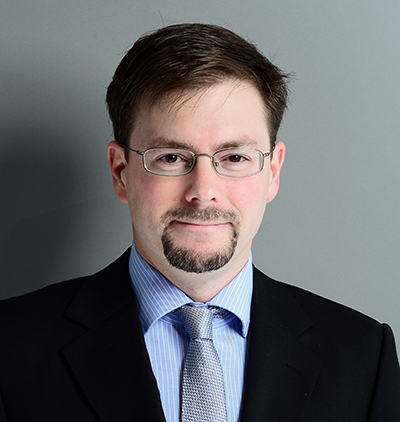 Dr Jan Hoffmann is a Clinical Senior Lecturer at King's College London and a Honorary Consultant in Neurology at King's College Hospital. He qualified at the Charité – Universitätsmedizin Berlin (Germany) where he also obtained his doctoral degree.
Following a postdoctoral fellowship at the University of California San Francisco he worked at the Headache Center at the University Medical Center Hamburg-Eppendorf before he relocated to London to his current position.
Dr Hoffmann is an internationally recognised specialist in Headache and Facial Pain Disorders. He has published extensively in the field including the European Headache Federation treatment guidelines for Idiopathic Intracranial Hypertension (IIH).
Currently he serves as an Associate Editor for Cephalalgia, the Journal of Oral & Facial Pain and Headache as well as for Frontiers in Pain Research. Dr Hoffmann is a Council Member of the British Association for the Study of Pain as well as a member of the Emerging Therapies Committee of the International Headache Society.  
Neurology | Dr Giorgio Lambru
Consultant Neurologist, Department The Pain Management and Neuromodulation Centre, Division Pain Management. Guy's and St. Thomas' NHS Foundation Trust, London
Role in the project Consultant neurologist supporting KHP orofacial pain services
After obtaining his medical degree at the University of Milan, Dr Lambru undertook his training in neurology at the University of Parma.
During the last year of his training, he completed a headache fellowship at the National Hospital for Neurology and Neurosurgery, in London. He then undertook a PhD at the Institute of Neurology, University College London in the study of neuralgiform headache and facial pain disorders.
Dr Lambru has authored numerous scientific publications and presented at national international headache conferences.
He sees patients with complex headache and facial pain disorders, neuropathic pain and general neurology conditions.
Neurosurgery | Mr Sinan Barazi
Attended Winchester College before starting Medical School in London. He qualified from King's College Hospital School of Medicine in 1996, and completed his internship/house jobs a year later. Before starting his Basic Surgical Training, he served with the 14th Parachute Regiment (a part of the French Rapid Reaction Force) in Toulouse, France.After completing the Membership of the Royal College of Surgeons in 2002, he started his Higher Surgical Training in Neurosurgery in London, working at King's College Hospital, Atkinson Morley's Hospital, St. George's Hospital, and Hurstwood Park Neurological Centre. He completed the FRCS (Neurosurgery) in 2009. At the end of his training he completed a fellowship in endoscopic pituitary surgery in Bologna under the supervision of Dr Giorgio Frank.
Following completion of the FRCS, he trained under Andrew King and Scott Rutherford in Manchester as Neurosurgical Skull Base Fellow. He was then appointed as Consultant Neurosurgeon to King's College Hospital in 2010, with sub-specialty interests in facial pain, endoscopic pituitary/anterior skull base surgery, and lateral skull base surgery.
Oral Surgery | Dr Leigh Ann Morgan
As soon as you meet me, you will probably figure out from my accent that I am originally from South Africa. Isn't there a saying going around, that at some point whilst living in the UK, you will either visit a South African dentist, be a South African dentist, or know a SA dentist!I qualified as a dentist just after turning 21 years old. My aim was to travel and see the world. Like many of my class mates, I headed to the UK, probably because English is my first language, the UK at the time was crying-out for dentists, and they recognised our university degree, also the UK was a great base from which to explore Europe and the world.
My first practice was in Scotland, Aberdeen which I enjoyed, I then proceeded to further my training at the Aberdeen Royal Infirmary in their Maxillo-Facial and Oral Surgery unit. I returned to general dental practice eventually moving down to Oxford and now London.
I believe that having a balance between private practice, academia and research and teaching, allows me to have a continuous wonderment of the dental profession. Although my training is primarily in oral surgery, I have always maintained a solid footing in general dental practice.
I love the variety that general dentistry allows, fillings, root canals, crowns and inlays, oral surgery, orthodontics and cosmetic and minimal invasive dentistry are all in a days work. Difficult surgical extractions, implant surgery, IV sedation all these skills make me better at routine dentistry, and routine dentistry makes me better at surgery.
Liaison Psychiatry | Dr Okon-Rocha
Dr Okon-Rocha is a consultant psychiatrist specialising in General Adult Psychiatry and has over 14 years' experience in that field. She is a full time consultant on the NHS with the South London & Maudsley NHS Foundation Trust and works at King's College Hospital London and Ladywell Unit, University Hospital Lewisham. Her special interests include the interface between physical and mental health and in particular Chronic Facial Pain Disorder and Chronic Fatigue Syndrome. She treats patients with wide range of disorders including Mood and Anxiety Disorders (depression, panic, obsessive compulsive disorder, bipolar disorder) and Addictions (alcohol and benzodiazepine dependence). She is a teacher and examiner of psychiatry trainees and medical students. She obtained a Postgraduate Certificate in Academic Practice (PGCAP), King's College London, in September 2011 as a part of her teaching interests.
Clinical psychologist | Dr Elena Makovac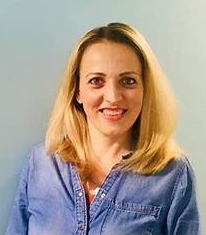 Elena is a Cognitive Neuroscientist and an HCPC registered Clinical Psychologist. She is also a Chartered member of the British Psychological Society.  
Elena graduated in Psychology at the University of Trieste in Italy, and completed her post-graduate education in Neuropsychology and Clinical psychology. She obtained her PhD from the University of Edinburgh in 2012.
Since then, she has dedicated her time, both as a clinician and as a scientist, to the investigation of mind-body interactions in anxiety disorders and chronic pain. She is a recipient of many awards; the most recent ones being the Independent Researcher Award from KCL; and the prestigious EFIC-Grünenthal grant from the European Pain Federation, for her work on the role of baroreceptors in chronic pain.
In her clinical work, she mainly adopts a Cognitive-Behavioural approach, with specific focus on Mindfulness based Cognitive Behavioural Therapy, Acceptance and Commitment techniques and Deep Breathing Relaxation exercises.
Ear nose and throat | Ms Claire Hopkins
Claire Hopkins is a Consultant Rhinologist at Guy's Hospital, a large tertiary referral centre in London, UK, with a clinical practice covering the breadth of rhinology including sinusitis, anterior skull base work and facial plastics. She is a Reader in ENT at King's College London. There is a significant overlap of symptoms in sinusitis and facial pain syndromes, resulting many patients receiving a many years of ineffective treatment for sinusitis before the correct diagnosis is reached.Her research includes work developing and utilising patient rated outcomes, with particular interest in chronic rhinosinusitis and its treatment. Using PROMs to both guide preference-sensitive care and to evaluate effectiveness of interventions will enhance patient outcomes.
She was the lead clinician in the UK Sinonasal Audit, and a co-author of the European Position Statement on Rhinosinusitis and Nasal Polyps. She is the Chair of the ENT-UK Clinical Audit Group, Chair of the UK Rhinosinusitis Commissioning Guidance Group and the Treasurer for the European Rhinologic Society.
Health Psychology | Dr Jared Smith
Dr Smith is a New Zealander with a PhD in Psychology from Victoria University of Wellington. A health psychologist by background, Jared specialises in health services research design and statistical analysis. His research interests concern the provision of evidence-based healthcare for clinical populations in the form of successful treatments and rehabilitation methods. Specific interests include psychosocial aspects of palliative care and rehabilitation for chronic conditions.Jared's previous work has concerned research investigating cognitive and motor rehabilitation in patients with Parkinson's disease.
More recently, he worked as a Research Fellow for the Pain Services in Guy's and St Thomas' NHS Foundation Trust, investigating the benefits of pain management approaches for patients with chronic pain with respect to surgical outcome, mental health and quality of life. Presently, he works in the Section of Mental Health at St George's, University of London.
His role focuses on supporting the development of a focussed body of research on mental health and long term conditions, and he collaborates with staff in Pain clinics at both St George's and St Thomas' hospitals.
Jared has recently begun working with the Oral Surgery team at King's College London Dental Institute, helping to identify the psychosocial burden of orofacial pain, particularly trigeminal nerve injury, and the best ways of providing support for people suffering from orofacial pain. He is looking to extend this work with various clinicians at Kings' College Hospital by preparing a multi-surgical specialty bid for risk factor evaluation for development of post-surgical chronic pain.
Fréderic Van der Cruyssen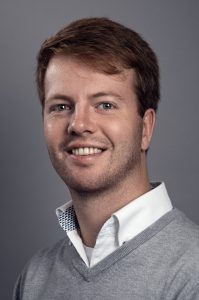 Fréderic Van der Cruyssen is a PhD candidate at OMFS-IMPATH research group under promotorship of Prof. dr. Constantinus Politis, Prof. dr. Reinhilde Jacobs and Prof. dr. Tara Renton (Oral Surgery, King's College, Londen, UK). He received his medical degree from the Catholic University of Leuven in June 2017 with a master's thesis on trigeminal nerve physiology and his dental degree at the same university in 2020.
Currently he is an oral and maxillofacial resident at the University Hospitals Leuven. His research is focused on traumatic trigeminal nerve injuries.
Physio Lead |
Dr
Hedwig v/d Meer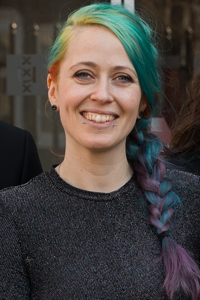 Hedwig van der Meer is a physical therapist (2011; Amsterdam University of Applied Sciences [HvA]) and clinical health scientists (2013; Utrecht University), who is specialized in Orofacial Pain and Disfunction, and headache disorders.
In 2022 she successfully defended her PhD thesis "Temporomandibular Disorders and Headaches: Two Pains, One Face" at the University of Amsterdam. Now, she is working as a postdoctoral researcher at the department of Orofacial Pain and Dysfunction at the Academic Center for Dentistry Amsterdam (ACTA).
Hedwig combines her research with clinical work as an orofacial physical therapist, currently also at the ACTA. Additionally, she is actively involved in teaching by giving workshops, guest lectures and courses, all in the field of orofacial pain and disfunction and/or headaches. Furthermore, in 2021, she was part of the curriculum committee that wrote the new master program of Orofacial Physical Therapy at the SOMT University of Physiotherapy, and later she became the head of this master program.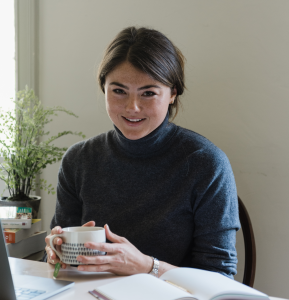 Georgina is a Registered Nutritionist and Nutritional Therapist (BANT, CNCH).
Georgina gained a distinction from the renowned Institute for Optimal Nutrition and remains fully up to date with the latest evidence. Georgina has experience running her own clinic as well as working in an integrated team alongside a Consultant Psychiatrist and a Certified Functional Medicine Practitioner. 
Georgina's method focuses on identifying and addressing the root cause of symptoms and disease, often using functional laboratory testing. Georgina's holistic and individualised approach is based on the latest evolving research in nutritional science, nutri-psychiatry and nutri-genomics. Her protocols include a whole-body approach to healing, encompassing diet, movement, supplements, sleep and stress management and much more.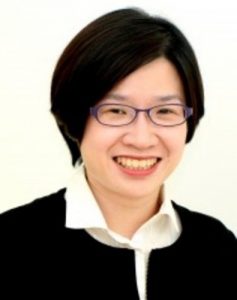 Huann Lan Tan is a Malaysian and an oral & maxillofacial surgeon by background. She is a clinical lecturer at the National University of Malaysia, Malaysia.
She is currently reading her PhD in the Faculty of Dentistry, Oral & Craniofacial Sciences, King's College London in orofacial pain. Her fundamental research interests include burning mouth syndrome, neuroimaging studies in orofacial pain and other orofacial pain conditions in King's Dental Institute.
She is proud to be included in this multidisciplinary team that aims to provide holistic care in managing pain.
Pankaew is working as a junior lecturer at the orofacial pain and dental sleep medicine unit, department of stomatology, faculty of dentistry, Prince of Songkla University, Thailand.  She is a dentist who is interested in orofacial pain and has attended the PhD programme in this field from King's College London University since January 2020, under Professor Tara Renton's supervision.  
It is her great experience to study and gain more knowledge from a comprehensive orofacial pain team in London.  Since she has been a member of this team, she has learnt the multidisciplinary team approach for the  management of patients and this inspires her to improve the orofacial pain clinic in my Thai dental school.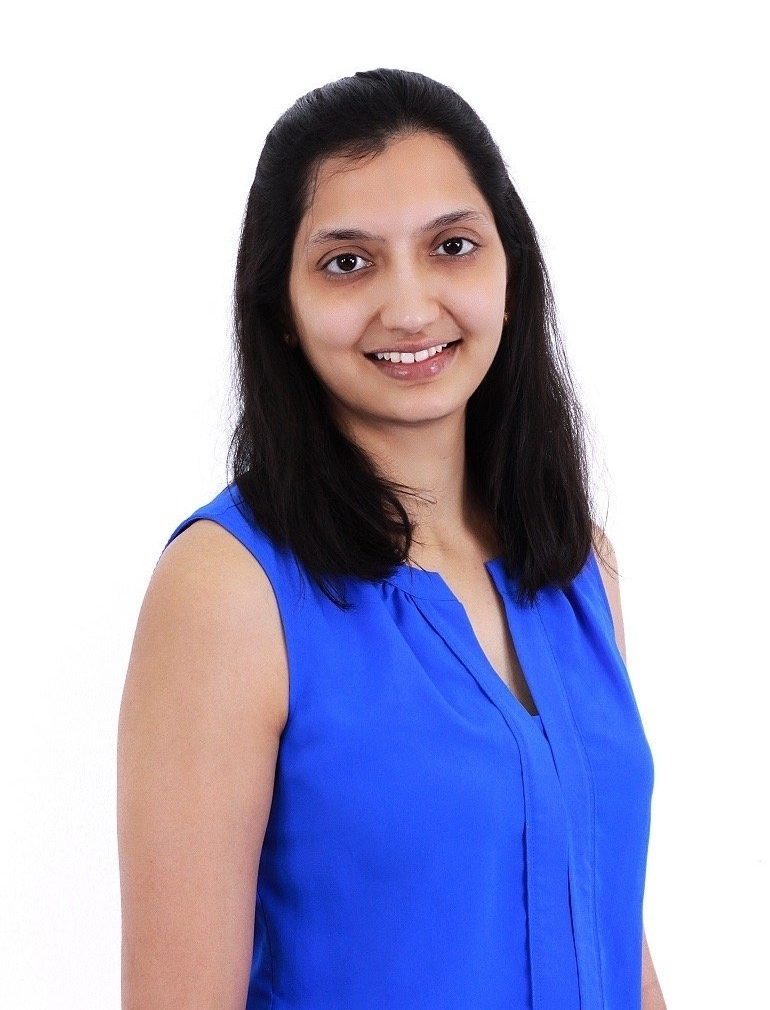 Priya is a dentist from India. She also gained Bachelor's and Master's in Yogic Science and Naturopathy from universities in South India.
She completed Master of Philosophy (MPhil in Yoga and Orofacial pain) under Prof. Christopher Peck and Prof. Greg Murray from The University of Sydney (USYD), Australia in 2013. Her master thesis was on effectiveness of yoga in the management of jaw muscle pain. She is a recipient of Colin Cormie Grant for the year 2012, from Australian Dental Research Foundation andOral B Award for Higher Research Degree, 2012 from USYD.
She moved to Ecuador in 2013 where she was involved in teaching and research at Universidad Católica de Santiago de Guayaquil (UCSG).
She later moved to London and started working with Prof Tara Renton at KCL since 2019.
Her areas of interest: Orofacial pain, Yoga and Chronic Orofacial Pain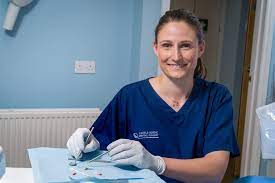 Amandine Beke graduated as a General Dentist from the KU Leuven in Belgium in 2015. She is interested in orofacial pain and differential diagnosis,and started a postgraduate in pain and dysfunction of the masticatory system in 2015, also at the KU Leuven.
In 2017 she moved to the UK and started working for Professor Renton and Dr. Howard in 2018 as a Clinical Fellow in a research project regarding nerve injuries.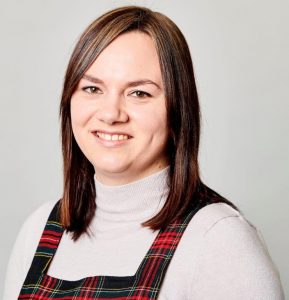 Charlotte is an NIHR Doctoral Research Fellow at Newcastle University and has research interests in both acute and chronic orofacial pain, as well as dental local anaesthesia.  Her PhD is focussed on care pathways in acute dental pain, in particular examining problem-orientated dental attendance.  
North East |
Newcastle Dr Justin Durham- see Justin's profile above
York  Jette Holbrook  –  President BSOS British Society of Occlusal Studies (http://www.bsos.org.uk/)
South Yorkshire|
Sheffield
Professor Alison Loescher is Lead Orofacial Pain at the Charles Clifford Dental School Sheffield
In 2003 Tilly initiated a service to manage patients with chronic orofacial pain. The service is now well established and receives referrals from a wide geographic area, including many tertiary referrals. The rarer causes of facial pain are frequently seen within the clinic making it a valuable teaching clinic for both medical and dental higher surgical trainees and dental undergraduate students. In the development of the facial pain service, links have been made with colleagues in neurosurgery, neuromedicine and palliative care. Weekly clinics, held with neurosurgery, review patients with trigeminal neuralgia requiring surgical treatment. This clinical interest in facial pain forms the basis for some of the research projects that are currently being undertaken.
Liverpool | The Walton Centre Multidisciplinary Facial Pain Clinic
Professor Paul Eldridge MA MB MChir (Cantab) FRCS CCST is professor of Neurosurgery at the University of Liverpool and specialises in the treatment of trigeminal neuralgia, chronic pain, epilepsy, movement disorders, tumours and neurovascular surgery. He has developed the surgical neuromodulation team for pain at The Walton Centre and has introduced image guided surgical techniques, deep brain stimulation, stereotactic surgery and stereotactic radiosurgery.He is Editor in Chief of the British Journal of Neurosurgery.
Dr R Chawla MD FRCA FCARCSI FFPMRCA Consultant in Pain Medicine & Anaesthesia, The Walton Centre. Dr Chawla has been a consultant in Pain Medicine since 2010 and is a member of several specialist multidisciplinary pain clinics with interests in Facial pain and Pelvic pain. He is Medical Lead for the The Walton Centre Pain Management Programme has been instrumental in setting up a dedicated Specialist pain management programme for both Facial and Pelvic pain.
Dr Francis O'Neill PhD, BDS, MB ChB, MSc, M Oral Surg Senior Lecturer in Oral Surgery at the University of Liverpool. Dr O'Neill is a clinical academic with clinical interests in diagnosis and management of orofacial pain and research interests in the use of central and peripheral neuromodulation in the treatment of chronic pain and novel diagnostic tests.
Referrals can be addressed to
The Walton Centre Multidisciplinary Facial Pain Clinic,
The Walton Centre NHS Foundation Trust,
Lower Lane,
Fazakerley,
Liverpool,
L9 7LJ,  UK
Tel: 0151 525 3611
Fax: 0151 529 5500
Miss Anne Begley – Consultant Oral and Maxillofacial Surgeon Primary Medical Qualifications: MB BCh Date of registration: 1993 GMC number: 3678606
Manchester Dental School | Stephen Davies
Stephen is the Lead Clinician of the Temporomandibular Clinic at the Manchester Dental School. This is a busy clinic seeing in excess of 700 new patients every year. He is co-author of the British Dental Journal's book  on Temporomandibular Disorders. He is the  UK representative on the European Academy of Craniomandibular Disorders, where he sits on the Education Committee.
He is a Specialist in Restorative Dentistry and his other [and separate] interest is Occlusion in Restorative Dentistry
Charles Crawford – deputy lead on the Manchester TMD clinic and is presently studying for a MSc in Pain Management.
Thanasis Kalantzis is a consultant OMF surgeon who has taken over from Richard Lloyd on the TMD clinic.
Eastern Region and Midlands | Mr Andrew Dickenson
Mr Andrew Dickenson BChD(Hons), MBBS(Hons), FDSRCPS, FRCSEd, FRCS(OMFS)  is Dean of Postgraduate Dental Education at Health Education East Midlands, while still maintaining a busy clinical practice as a Consultant Oral & Maxillofacial Surgeon with Derby Hospitals NHS Foundation Trust.  Andrew has a broad experience within postgraduate medical and dental education, with a particular interest in the quality assurance of educational programmes. Currently a member of the ISFE Oral Surgery Board of Examiners, he regularly examines at undergraduate and postgraduate level. As a surgeon he has developed specialist interests in dentoalveolar surgery, orofacial pain, surgical management of sleep disordered breathing and Paediatric Maxillofacial surgery.
With Dr Emma Salt, Andrew is a member of a multidisciplinary facial pain clinic and research group based at Queens Hospital, Burton-on-Trent. As well as conventional medical management of chronic facial pain, there is an active Facial Pain Education Group (FPEG) which supports patients understand their symptoms. The team are currently researching the outcome of this intervention.
Eastern Region and Midlands | Dr Emma Salt
Dr Emma Salt PhD MSc MMACP MCSP is a Consultant Physiotherapist at Queen's Hospital, Burton NHS Foundation Trust. Emma has an interest in the management of pain affecting the function of the neck, face, jaw and arm. Emma's PhD evaluated the effectiveness of a physiotherapy manual therapy technique on pain. Emma is a member of the Musculoskeletal Association of Chartered Physiotherapists. She mentors and examines post graduate MSc students from Nottingham, Birmingham and Coventry Universities. She is actively involved in research on pain and presents her findings at conferences nationally and internationally.
Overseas collaborators
Tom Smith  – Anaesthetist Pain Management Consultant Melbourne
Don Nixdorf  – Associate Professor Minnesota Dental Medical School
Tony Pogrel – Professor UCSF Oral and Maxillofacial Surgery
Rick Borquez – AAOP pain specialist Los Angeles
Zaid Noujeim – Editor in Chief JLDA – Journal of the Lebanese Dental Association, Beirut, Lebanon.
Antoon De Laat  – Stomatology and Maxillofacial Surgery KU Leuven – Department of Oral Health Sciences and Dentistry – University Hospitals Leuven
Rob Delcanho – School of Medicine and Dentistry, University of Western Australia
Eamonn Murphy – Cork, Ireland
Dermot Canavan – Dublin  Ireland http://drdermotcanavan.ie/
Dr Nischal Singh – Melbourne, Australia